THE SUPPLY CHA!NGE PROJECT
Through their strong buying power, and dual role as both buyer and provider to end consumers, supermarkets exert a major influence over the global food supply chain.
Although most supermarkets continue to source third party brands, due to private label production, the role of supermarkets is changing. Increasingly, retailers do not act as mere traders, but become brands in their own right, with offerings ranging from discounting to premium labels across a huge range of categories.
Both ecological and social standards for these private brands vary greatly and provide little direction to consumers on responsible choice. However, with 40% private label products on EU supermarket shelves, this product category has great potential to impact positively the growing challenges of fairer and more sustainable consumption and production patterns. This is the leverage point of the EU-funded SUPPLY CHA!NGE project.
Overview of project activities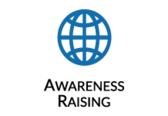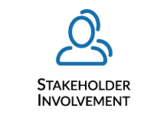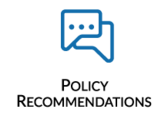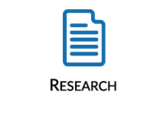 We are engaging with retail professionals, EU policy makers and consumers alike with the mission to identify and promote best practice procedures. Among a great variety of initiatives we pursue this mandate by
Awareness Raising
The SUPPLY CHA!NGE project was part of the European Year of Development 2015. As the United Nations adopted the Sustainable Development Goals, the EYD was launched by the European Union to engender projects that champion the Union's commitment to international development and aid. Within the scope of our participation in this unprecedented effort we engaged with and informed citizens about the impact of their lifestyles and consumer choices with a variety of activities, among these the European Food Vision Photo Contest and Exhibition, as well as a European wide Day of Action.
Business Dialogue
The SUPPLY CHA!NGE project initiates collaborative dialogue with retail professionals, discussing solutions for sustainable sourcing. A core component to this mandate has been the SUPPLY CHA!NGE Business Forum in October 2015 in Milan. Furthermore we develop and conduct capacity building programmes for businesses to provide solutions for hotsponts of global supply chains, as well as inviting professionals from producing countries to give first hand information on working conditions and environmental issues.
Policy Advocacy
A key component of the SUPPLY CHA!NGE project is the development of policy recommendations. These set the framework for more sustainable sourcing in European supermarkets.
Research
We collect first hand data on the production patterns of European retail supply chains. By means of independent research we are tracing the sourcing practices of European companies to producing countries and provide recommendations on how to improve working conditions and mitigate environmental impact. Among others we have sent teams to investigate production examples of tuna, pineapple, orange juice, chocolate, as well as studies into the effectiveness of ecological and social certification schemes.
The conducted studies inform a transparency database, assessing the social and environmental sustainability of different supermarket store brands.