Stop squeezing out the orange juice workers
In the name of the 24 507 people who asked to "stop the squeeze out and make orange juice fair", members of SUPPLY CHA!NGE on 13th of October 2016 carried out a stunt in front of the Hilton Hotel in Antwerp, Belgium. Caged in a massive trolley they attracted the attention of 100s of passers-by to the annual Juice Summit, where all the main players in the worlds' juice industry meet.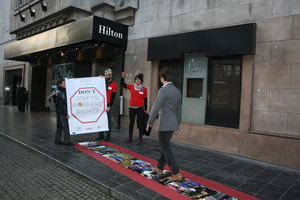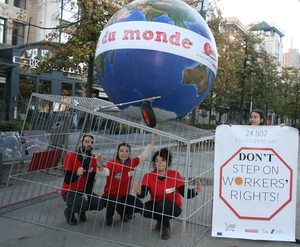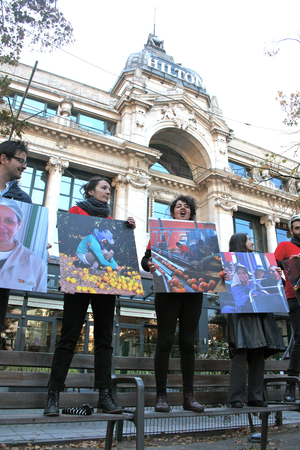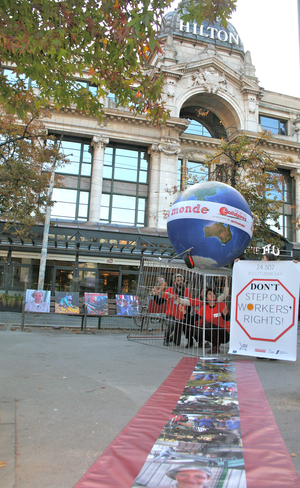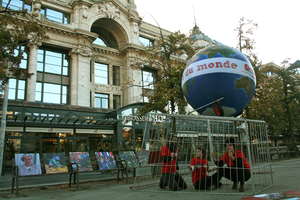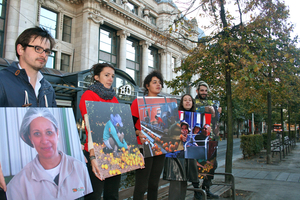 This petition gained 24.507 signitures and was presented to retail stakeholders in October 2016 to the annual juice summit in Antwerp.
For more information on orange juice production in Brazil, download the study SQUEEZE OUT - behind the Orange Juice Business, conducted by the Christliche Initiative Romero e.V. and Global 2000 in the scope of the SUPPLY CHA!NGE project.